We've been having some fun putting together this post about the types of people everyone travels with. We all know someone who fits into these personas.
Everyone here at tripcents HQ tends to be a combination of all the travel personas except for maybe the "Drama Queen."
Which travel persona are you?
The Planner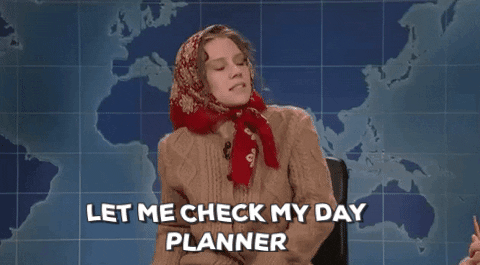 This person seems to find the best deals on the planet and knows how to corral a dozen friends across the country into one epic trip. Part excel wizard and part monopoly banker. They juggle everyone's flight times, arrival plans and half a dozen payment apps for deposits
What would TSA find in their luggage: Printed cards for the group with the VRBO location and address.
Favorite Drink: Any happy hour with a buy one, get one deal.
Favorite Line: "Just Venmo me."
The Hype Master
Every trip is the trip of lifetime for this travel maniac. No matter the party, they are going to throw down. Having this person in your group definitely makes the trip. They turn everything into an EVENT. Everyone on Facebook will know about your trip. 60 day countdowns, mid-flight posts, Insta stories mid scuba dive.
What would TSA find in their luggage: Blow up giant flamingo float and a portable speaker
Favorite Drink: Bottle Service
Favorite Line: "Dude this is going to be epic." 
The Flake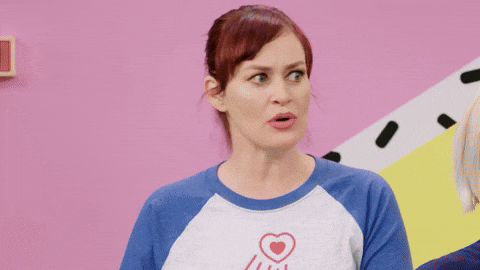 You love them and invite them to every trip, but this person is a living, breathing bowl of frosted Flakes. You know not to send their deposit to the VRBO host because there is a 90% chance that money is coming back. You make them download Tripcents to help them save for your next trip. You'll be sharing a large Mojito with your flakey friend on the beach soon (hopefully).
What would TSA find in their luggage: N/A
Favorite Drink: Anything "The Planner" will pay for.
Favorite Line: "Can I get my deposit back? Something came up."
The Drama Queen
During the day the drama queen is totally normal, but we all know that he/she is one trigger away from a waterfall of tears, a shouting match or a near fight over something trivial. We love them, but damn they can make things complicated. Pro Tip: Don't bring up her ex
What would TSA find in their luggage: 12 heels, 15 mini-dresses and a photo of her ex.
Favorite Drink: Bottomless mimosas
Favorite Line: "I can't even"
Captain Chill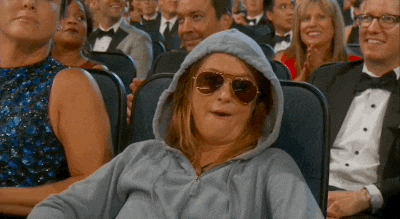 The cornerstone of the group. They keep the "Planner" sane by keeping it simple. They offer moral support to the "Drama Queen" as they cry outside Carlos and Charlies at 2 am in Mexico. They keep the "Flake" updated on the trip. They take the best photos for the "Influencer". They keep "Mrs Extreme" from cliff jumping one too many times. Bottom line, everyone loves captain chill.
What would TSA find in their luggage: A yoga mat and some Beats headphones
Favorite Drink: Matcha green tea
Favorite Lines: "I'm down."
Ms. Extreme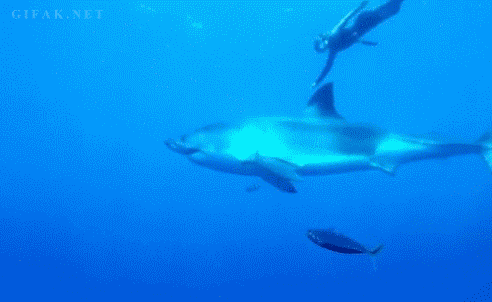 Whatever the group is doing, this person wants to take it up a notch. Skydiving, check. Swimming with sharks, no problem. Keep an eye out for this one. They may try to base jump from your all inclusive resort 10th floor balcony. We highly recommend travel insurance if this person is also the "Planner".
What would TSA find in their luggage: A parachute and snorkel gear
Favorite Drink: Dos Equis
Favorite Lines: "It'll be fine. Seriously. It's 100% safe."
The Influencer
Ah, the Influencer. We all know one. Every hotel and every trip is evaluated on the 'insta' scale for photo potential. The trip success lives and dies based on the likes and follows they receive. They make our group trip seem way cooler than it really is. We may hate it, but we definitely follow them on instagram - day dreaming about being in their shoes as we backpack across the world. #wearejustjealous #nofilter #sorrynotsorry
What would TSA find in their luggage: 6 pairs of Elephant pants (google it), mobile phone chargers and waterproof makeup
Favorite Drink: Mojito with a tiny umbrella stirrer 
Favorite Lines: "Lets take a selfie"
Please reload